About the Band
It can be considered a quite rare phenomenon in nature when ingenious yet individual musicians team up to create something as fabulous as the Kings of the UK. Without surprise Kings are considered the hottest unknown band on the planet. Their debut album is a Greatest Hits collection, eventhough in their own words the songs on this long player are merely B-sides and weird rarities. The real "atomic bomb in pop music" is still up their sleeves. Let's put those four extraordinary individuals under the microscope: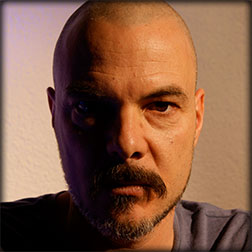 King Tom I. - bass, arrangement, production
The SIRT-FILTER, RECTORATOR, Zeabbis-Delay, Oink-Vibrato or the Tisso-Quadro-Chorus are some of the tools, King Tom uses in the redredred Studio. More than meets the eye, Tom is not only bass player in Kings but also producer of the album "Condescend To Appear".
He is a great combination of being a sophisticated sound engeneer, a fun-loving hedonist, big-mouthed and he has this quality of pushing the other members of Kings to their limits. In addition, he brings some funk elements to the band's musical cosmos as well as far-out sound scapes. He is capable of joining King Felix's inside landscape, and that's quite a strange place, and his own into one musical scope. King Tom is a producer and musician with a wide range of posssibilities in artistic expression.
King Felix I. - founder, singer, songwriter, guitar
Being a manic songwriter King Felix feels the need to write songs nearly all the time, more than a dozen rock bands could cope with. They say, he can turn a trash box into a song or write melodies on top of a leather football, a cucumber, a sheep or even a lady.
Having been single for years he enjoys the nice part of being a bohemian in all sorts of ways. Influenced by classical pop songwriters like John Lennon and Neil Finn, he has been creating music and lyrics for three decades, still aiming for the odd perfect pop song. Having lost this ambition out of sight by consuming Radiohead's "Kid A", Schönberg and Stockhausen for a few years, he finally made it back on track searching for some fine pop chorusses, harmonic vocals and sexy grooves. Felix's ultimate goal is to land the first number one single on the moon. Some of his famous quotes shall be mentioned here: "You want it big baby!" (Loveshit, Kings of the UK, 2012), "It's the wrong time and space for you." (Sorry, 2000), "Sit down and run!" (2023).
King Laurin III. - keyboards and high-speed brain
With his contemporary sounds and ways of playing King L. brings the traditional pop songwriting of Kings into the 21st century. Being not only a high-profile instrumentalist but also a great arranger and live performer, Laurin calls not just one top Whisky collection his own.
He has got one hell of a musical education as he is also an expert in both Jazz and classical music. He is a household name in contemporary jazz music as one third of his trio Tapedeck. While arranging songs, it is hard for the rest of Kings to keep up with his high-speed brain, which he trained to near perfection as he also works as a theoretical physicist. Upon his arrival Kings changed from a nerdy, weirdo indie band to a pool of complete musical madmen. Receiving the God-like Genius award from Key Magazine he delivered the statement: "well, I wouldn't say I am God, but I'm certainly not far off."
King Andrew II. - drums and arrangement
It is said that King Andrew can produce percussive noise with his toe nails and even his arse crack. This man is the incarnation of rhythm.
In Kings he provides the band not only with solid grooves but also with some scary moments: in the blink of an eye of a chameleon this guy can change from a tip-toe ballet dancer to a marching army squad – drum-wise, of corse. He used to be a percussionist in all kinds of musical contexts. In the Philharmonic orchestra of Ipswich he managed to give Mozart's "Die Kleine Nachtmusik" the diabolical edge this piece still lacked. He can drive a car. Thus, on occasion, his shiny red Corvette is molested to move the entire band past the screaming after-show crowd right to the next amazing party ground. Not too keen on his nutrition, King Andrew is the Guiness record holder in eating alpine giant cows, whereas one other King dominates the discipline of consuming alpine giant boobs. You can find tattoos on King Andrew's body in some quite interesting areas (no band member dared to check this as of yet). Indeed, there are not many people who know the exact shape and location of these bizarre works of art, one of them is his wife, who runs the agency RENT A KING OF THE UK.